Founding Chairman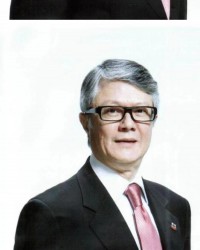 Mr. James C. W. Ng
In 1988, director of Vanke Co., Ltd.
In 1991, director of the first karaoke video company in China, Zhuhai Yazhuo Sound Systems Co., Ltd. Representative works " the 100th anniversary of Mao Zedong commemorating series of Red Sun Collector's Edition "
In 1995, Director of Wanjia company under Vanke.
In 2000, director of Nigeria Ecomax Media Technology Limited, the first local laser production company in that country,
In 2014, director of EcoGreen Farm, the first fully automated commercialized hen farm in Nigeria.
In 2009-2014, president and Vice Chairman of Pok Oi Hospital, a charity in Hong Kong, China
Since 2015. Founded the African General Chamber of Commerce (Greater China) in Hong Kong, China

Honorary Chairman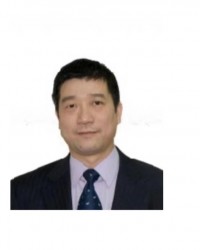 Mr. Leung Tin Fu
1984 The Hong Kong Polytechnic University Higher Diploma in Production and Industrial Engineering
President of Paper Communication Exhibition Services
Vice Chairman of The Hong Kong Tianjin Friendship Association
2006-2020 Director of Pok Oi Hospital
2009-2020 School Manager of POH Tang Pui King Memorial College
2014-2021 Director of Hong Kong Shine Tak Foundation
Honorary Consultant of Hong Kong Electrical Appliances Association
Honorary Chairman of Hong Kong (SME) Economic and Trade Promotional Association
Honorary Chairman of African General Chamber of Commerce (Greater China)
Committee Member of Shanghai Overseas Friendship Association
Committee Member of Anhui Overseas Friendship Association
Honorary Vice Chairman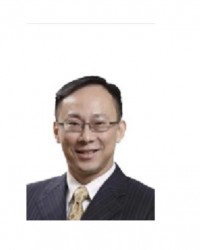 Mr. Vincent M Lee
Deputy of the National People's Congress of PRC
Bronze Bauhinia Star awarded by The Hong Kong SAR Govemment
Officer- Order of the Crown (Belgium)
Chairman of Tung Tai Group of Companies
Chairman of Leo Tung-Hai Lee and Vincent Lee Foundation
Non- Official Member of Financial Services Development Council
Member of The Council of The Chinese University of HongKong
Founding Member of Canadian international School of Hong Kong
Advisor of Dashun Foundation "Belt and Road Global Development Alliance"
Independent Non-executive Director of Hong kong Exchanges and clearing Ltd.(0388),from 2000 to 2017
MSC Economices, LSE, The University of London, 1981
BS Accounting & Internation Finance, University of Southem Califormia, 1978
Certified Public Accountant, United States of America
Honorary Vice Chairman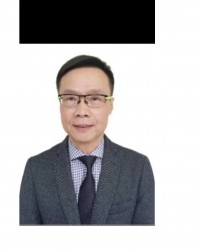 Mr. Rocky CW Cheng
In 1995, established Perfect Steam Appliances Ltd. The company develop, produce and sell the personal and health care products。The company is a market leader for this category. The distribution reaches all departments stores, discount stores and mail orders etc. worldwide.
In 2004, set up Swiss Caffe Asia Ltd. to furtherly explore his manufacturing life to another peak by researching and developing a New, patented high Technology Closed Capsule Coffee Machines system, which includes Capsules invention and Coffee machine
In 2007, the machine system got the European Red-dot Design award in 2007 and has got world-wide Invention patent.
In the coming years, continue to invent furtherly high technology Closed Coffee System Centre in order to integrate the different American and European Coffee culture in the coming years. Apart from invention, further distribution and development of non-key coffee markets such as China, South America and Africa is another theme for his career.